2D Color Analyzer
Specifications
Optical detection unit

1/3inch Progressive scan RGB-CCD image sensor

Measured points

1280 x 960 pixel

Luminance measurement range

1: 0.5~30,000 nit (cd/m2)
2: 30~600,000 nit (cd/m2)

Measurement size

32°x 24° (lens 8mm)

Lineaity

± 1%

Accuracy

Luminance(Y) ±2%
Chromaticity(x, y) ±0.003
(According to our reference illuminant)

Luminance reproducibility

Luminance(Y) ± 1% 
(According to our reference illuminant)

Chromaticity reproducibility

Chromaticity(x, y) ±0.002
(According to our reference illuminant)

Measured Time

640mS (100nit , 10bit) & 20S (22bit)

Accuracy guaranteed temperature

25±2°C

Operation temperature

0 to 40°C

Aging-time

15minute

Camera Dimension

29x29x42(mm)

Camera Weight

100g
EyeScale-One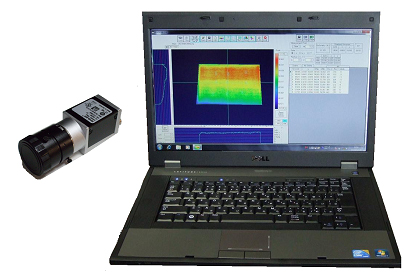 Manual Catalogue


EyeScale-TWH specifications
(Luminance and Color Analyzer)
(Uniformity Analyzer)
Optical detection unit

1/3inch Progressive scan RGB-CCD image sensor

Measured points

1024 x 768 pixel

Luminance measurement range

1: 0.005~12,000 nit (cd/m2)
2: 1~200,000 nit (cd/m2)
3: 30~600,000 nit (cd/m2)

Measurement size

32°x 24° (lens 8mm)

Lineaity

±0.5%

Accuracy

Luminance(Y) ±2%
Chromaticity(x, y) ±0.003
(According to our reference illuminant)

Luminance reproducibility

Luminance(Y) ±0.5% 
(According to our reference illuminant)

Chromaticity reproducibility

Chromaticity(x, y) ±0.001
(According to our reference illuminant)

Measured Time

640mS (20nit , 10bit) & 20S (22bit)

Accuracy guaranteed temperature

25±2°C

Operation temperature

0 to 40°C

Aging-time

15minute

Camera Dimension

44x29x75(mm)

Camera Weight

125g
EyeScale-TWH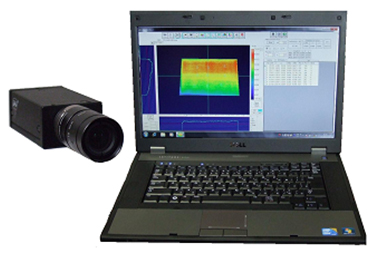 Manual Catalogue


MANUAL Extract
ON-LINE
Luminance measurement function
Image capture
If you use it for a first time ⇒ Please face the camera on the object, push「ON LINE」, change it to the 「Lumi」mode , then push 4「AUTO」button and adjust the focus when the image appears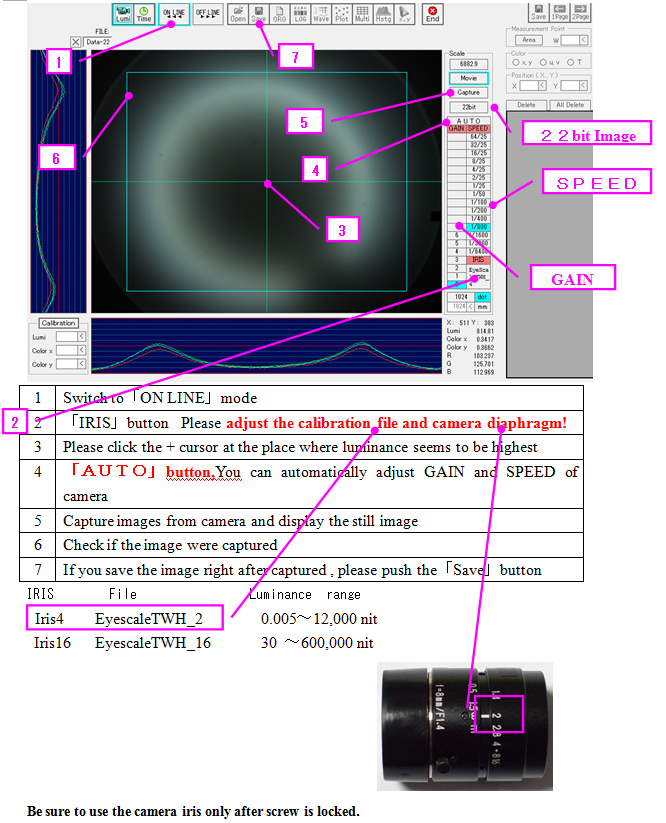 OFF-LINE
Pseudo color display
Distribution change
Add the pseudo color to the raw image and make the unevenness clear.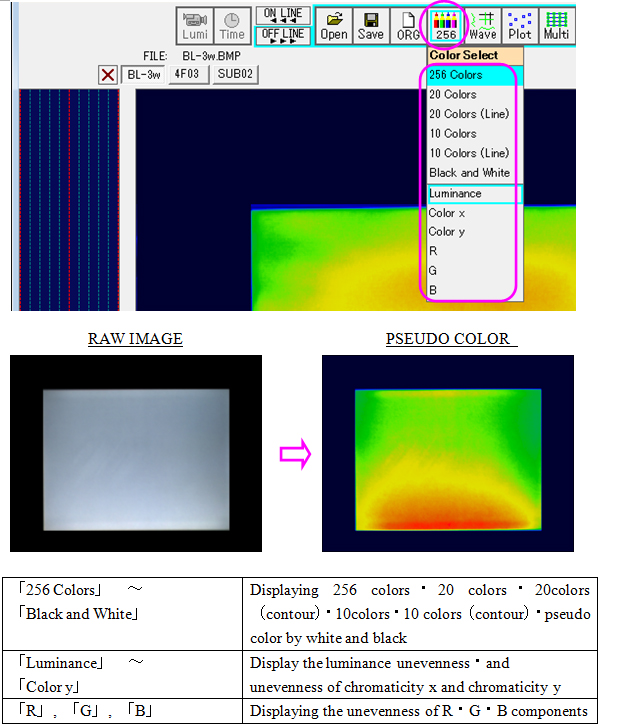 Point measurements
Display the measured value by appointing different measuring points.
By clicking the display or entering the coordinates, you can appoint the measured point.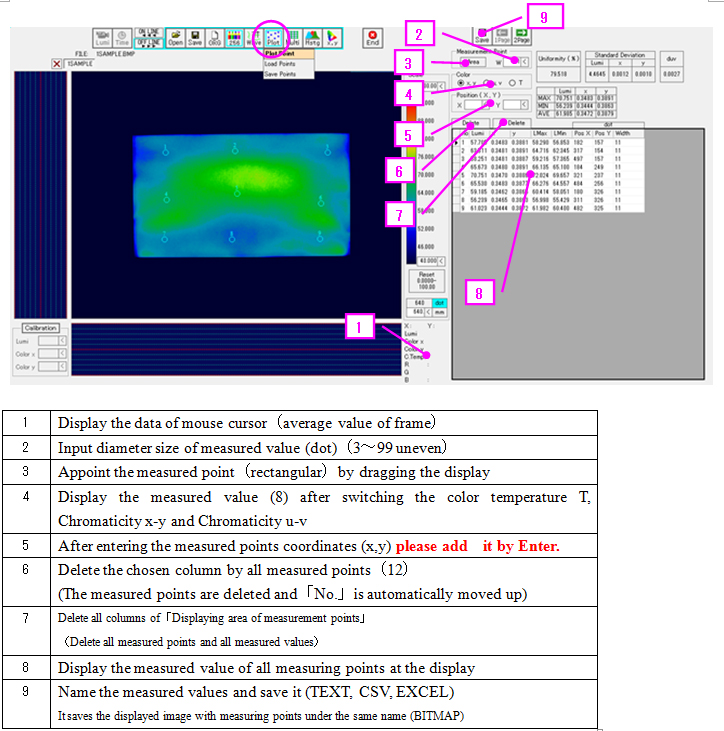 Multi-points measurement(Multi)
Appoint the frame and number of partitions and displaying the measured value.